FLEUR D´IRIS by Iris Olschewski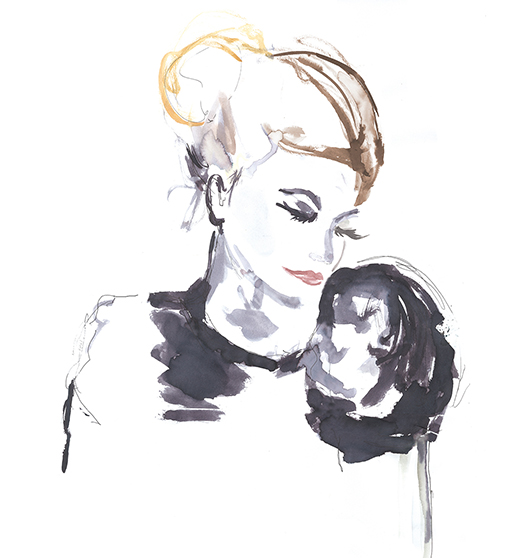 "Fleur d´Iris" was founded by the
Illustrator & Artist Iris Olschewski who is based in Paris.
Her elegant and timeless Illustrations express
their own magic and grace. Influenced by her love
for fashion, Iris has created a signature style
of a wonderful lllustration World –
classically elegant, sophisticated and fashionable.

Her Artwork is seen in Fashion Magazines like
VOGUE
ELLE
ELLE DECORATION
HARPER´S BAZAAR
TATLER UK
GLAMOUR
COSMOPOLITAN
INSTYLE among others.

Her commercial client list includes:
ESTÉE LAUDER
HELENA RUBINSTEIN
BIOTHERM
L´ORÉAL
KATE SPADE NEW YORK
MYTHERESA
TRIUMPH
CHARLOTTE OLYMPIA
VESTIAIRE COLLECTIVE
ALEX EAGLE LONDON
FIONA LEAHY DESIGN LONDON
ANNABEL´S LONDON
GRAF VON FABER-CASTELL
KaDeWe
WESTWING
BLAUBLUT EDITION
HOURUNIVERSE MCH Swiss Exhibition (Basel)
GMEINER CHOCOLATIER among others.

The "Fleur d´Iris" High Class Stationery is available at "Graf von Faber-Castell"
Stores in Frankfurt, Hamburg, Düsseldorf and Stein.
Her Illustration Book "MY LIFESTYLE DIARY" (PRESTEL)
is a lovely Inspiration for all Fashion Lovers.